By: Christine Fonville, Marietta Daily Journal
A Georgia health system is working with the Atlanta Community Food Bank and local communities to fight a growing problem in the metro-Atlanta area – food insecurity.
More than 400 WellStar employees volunteered their time to improve access to healthy foods across the region on June 25 during the launch of the inaugural WellStar Day of Service.
Community service activities included a pop-up fresh food market at the West End MARTA station, a mobile food pantry at Collins Memorial UMC and a summer lunch packing station at MUST Ministries. At the Atlanta Community Food Bank, over 26,000 pounds of food was salvaged which resulted in providing 17,235 meals. At MUST Ministries, 5,616 lunches were packed for children served by the MUST Summer Lunch Program.
Tackling the issue of hunger around the metro-Atlanta area will be an ongoing and difficult battle. The Atlanta Community Food Bank is reorganizing and expanding with work in progress on its new headquarters in East Point.
The food bank's new location will sit at the intersection of Redwine Road and Desert Drive in East Point, and will be accessible through the Marta Bus Route and Interstate 285. The expected opening of the new building will be announced and is currently scheduled to take place between the summer of 2019 and the spring of 2020. As the project progresses, the food bank in Atlanta will continue to operate as usual.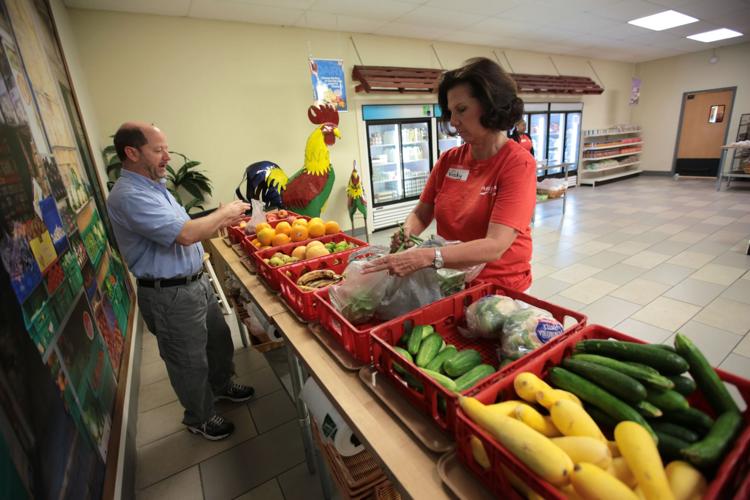 According to WellStar officials, the health system chose to focus on food insecurity during its inaugural volunteer service project after seeing the results of a health assessment.
"Every three years, WellStar Health System – in partnership with the Georgia Health Policy Center – conducts a Community Health Needs Assessment. Key findings from the 2019 assessment revealed high food insecurity and low access to grocery stores in many of the communities WellStar serves," stated officials. "Food insecurity is a growing problem in Greater Atlanta and around the country. According to data from Feeding America's Map the Meal Gap study, more than 1,501,680 people are struggling with hunger in Georgia – and 503,370 of them are children. In fact, 1 in 7 people in our communities don't have enough food to eat."
WellStar Day of Service will be an annual event that creates volunteer opportunities for WellStar team members to support local community-based organizations addressing social determinants of health, stated officials.
For more information, visit www.wellstar.org and www.acfb.org.